Professional development opportunities for you.

Are you new to K-12 financial aid? Or looking for ways to improve your financial aid practices and establish policies? Do you want to connect with other professionals who share your challenges and goals? Whether it's a webinar, a workshop, or a conference, you'll find valuable insights and tips on how to navigate the changing landscape of financial aid. From budgeting and forecasting to family dynamics and communication, you'll learn how to make the best decisions for your school and your families. Check out the upcoming events below and register today!

The Business and Art of Financial Aid
Training | Webinar
A three-week course to learn tactical best practices for the financial aid process and how to enhance the strategic partnership between the business and admissions offices for long-term success. Strong collaboration is vital to the strategic preparation, tactical processing, and effective reporting of FA awards. Gain knowledge and tools to address the challenges of budget setting and communicating awards and learn day-to-day decision-making best practices for consistency in execution. Access a variety of videos, articles, recorded webinars, case studies and discussion boards. This course is offered in partnership with Mission Enrollment and One Schoolhouse. Instructor: Alisa Evans, Founder & CEO (Mission Enrollment)
AISAP Annual Institute 2023
Start date:
June 25, 2023
All-day event
Conference

Conference Session: Setting Sail for a Successful 24-25 Season | Get prepped and ready to set sail for the next financial aid season this fall. We will help you chart a smooth course by leveraging data for budget forecasting, confirming goals with the board, and ensuring policies and protocols reflect your school's mission and population. You'll have the tools, timelines, and communication templates to navigate the financial aid seas confidently and efficiently, making life easier for you and your families all season long. Presenter: Alisa Evans, Founder & CEO (Mission Enrollment)
Executing on Effective Financial Aid Strategy: Integrating Policies with Practices
Webinar | Workshop
Balancing families' needs with school budget constraints can be challenging when it comes to sustaining a financial aid program and remaining mission aligned. This interactive workshop will provide independent school administrators with the tools and best practices to establish and execute effective financial aid programs that support families well beyond the admissions. Instructor: Alisa Evans, Founder & CEO (Mission Enrollment)
Practical and Tactical: Hawaii
Start date:
July 11, 2023
Training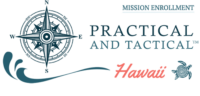 Aloha! The ME team is jetting off to Hawaii for an amazing half-day training session for financial aid administrators. We're designing it to cater to the unique needs of Hawaiian independent school administrators involved in all aspects of financial aid assessment and decision-making. What are the current trends impacting independent schools and families applying for aid in Hawaii? We'll explore policies and calculation levers to consider for aligning with the families you serve and building a formal FA aid policy guide that reflects your mission, protocols, and enrollment goals. Case studies will tackle common challenging family scenarios. Event will be held July 11, 12, or 13, so stay tuned for specific date, time, and registration information.
FACTS Elevate 2023
Start date:
July 24, 2023
All-day event
Location:
Lake Buena Vista, FL
Conference | Exhibitor

[Conference Session] Set Sail for a Successful Financial Aid Season this Fall | This session offers guidance on how to steer a seamless course next season by utilizing data for budget forecasting, aligning goals with the board, and ensuring that your school's mission and population are reflected in your policies and protocols. Learn how to leverage FACTS internal tracking fields to track yield, returning-new to aid families, appeals, and more. Then, use your system's robust reporting to guide your program and longer-term planning. Equipped with effective tools, timelines, and communication templates, you can navigate the FA seas(on) confidently and efficiently, resulting in a smoother process for you and your families. Presenter: Alisa Evans, Founder & CEO (Mission Enrollment)
All About Assistance: Tuition Assistance and Affording Independent Schools
Webinar | Workshop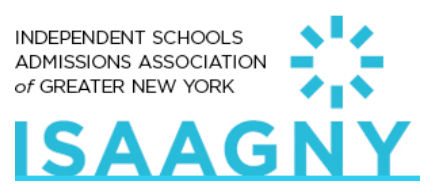 Parent Workshop. ISAAGNY member schools are top-tier, eclectic, and, yes, expensive. How does tuition assistance work? What's covered by a grant, and what isn't? How can we responsibly plan to make this commitment for more than a decade? Learn all about affordability in greater New York schools. Presenters: Alisa Evans (Mission Enrollment) and Sheila Hicks-Rotella (Director of Enrollment Management – Hackley School).
Getting Board Reports Shipshape for your Head of School and Trustees
Webinar

FACTS Partner Webinar | As the 23-24 financial season winds down and while you still have some wind in your sails, take stock of your needs for a successful voyage next season. What do you need from your head and those who control the budget, your board, to chart a successful course next year? Your FA data can provide a compass to guide you, revealing the tale of your team's successes and challenges. This session helps you tidy up your data so you can deliver your financial aid story and share your needs. Or simply celebrate the big successes with a hearty cheer! Presenters: Alisa Evans, Founder & CEO (Mission Enrollment) and Megan Fangmeyer, Grant & Aid Product Manager (FACTS)
Ins and Outs of Outsourcing
Webinar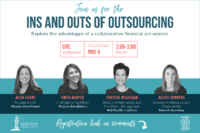 Limited time, staffing, or tax expertise? Concerned you're over-awarding families? Transitioning financial aid platforms? Join us for a conversation as we chat about how outsourcing can help fill these gaps. We'll be joined by two independent schools, Mid-Pacific Institute (HI) and Newark Academy (NJ), who will share their experiences partnering with Mission Enrollment to address these challenges. You'll learn how a collaborative approach to financial aid has transformed their applicant reviews and award decisions, led to a better family experience, and supported healthy enrollment. Presenters: Alisa Evans, Founder & CEO (Mission Enrollment), Anita Harper, Chief Operating Officer (Mission Enrollment), Christel McGuigan, Director of Admissions and Enrollment Management (Mid-Pacific Institute – HI), and Alexis Sommers, Director of Admission and Financial Aid (Newark Academy – NJ).

© 2023 Mission Enrollment. All Rights Reserved.