Professional development opportunities are here for you.

Are you new to K-12 financial aid? Looking for ways to improve your financial aid practices and establish policies? Do you want to connect with colleagues who share your challenges and goals? Find valuable insights and tips on how to navigate the changing landscape of K12 financial aid through a variety of professional development opportunities. From budgeting and forecasting to family dynamics and communication, you can learn how to make the best decisions for your school and families.

2023 Practical and Tactical – Navigating Through Financial Aid Season
Course | Webinar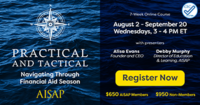 Regardless of the financial aid platform your school uses, this 7-week online course will help you prepare and execute your FA program in a practical and tactical way. How? By using proven communication strategies, file review protocols, checklists, and awarding strategies to align with your unique enrollment goals. Each class tackles a different aspect of running a FA program. Not only will you have a one-hour live session, but you will gain access to lots of sample materials, documents, videos, and professional support. Instructors: Alisa Evans, Mission Enrollment and Debby Murphy, AISAP
The Business and Art of Financial Aid
All-day event
Course | Training | Webinar
A 3-week course to learn tactical best practices for the financial aid process and how to enhance the strategic partnership between the business and admissions offices for long-term success. Strong collaboration is vital to the strategic preparation, tactical processing, and effective reporting of FA awards. Gain knowledge and tools to address the challenges of budget setting and communicating awards. Learn day-to-day decision-making best practices for consistency in execution. Instructor: Alisa Evans, Mission Enrollment
All About Assistance: Tuition Assistance and Affording Independent Schools
Webinar | Workshop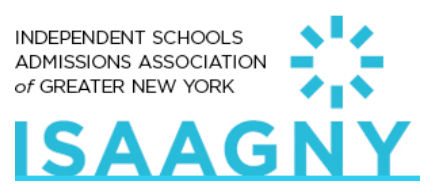 Parent Workshop | ISAAGNY member schools are top-tier, eclectic, and, yes, expensive. How does tuition assistance work? What's covered by a grant, and what isn't? How can we responsibly plan to make this commitment for more than a decade? Learn all about affordability in greater New York schools. Presenters: Alisa Evans, Mission Enrollment and Sheila Hicks-Rotella, Hackley School

© 2023 Mission Enrollment. All Rights Reserved.